Comfort ComforGel Prosthetic Sheath, Mineral Oil Gel, 3 Ply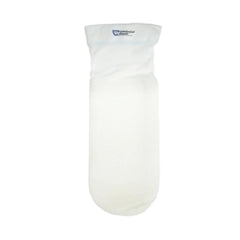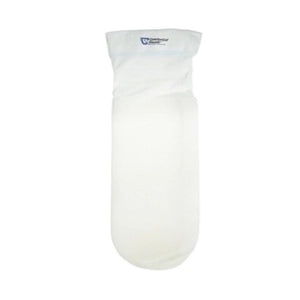 Roll over image to zoom in
ComforGel Gel Sheath
The Comfort ComforGel Sheath is a prosthetic gel sheath designed specifically for bk amputees with one size fits all. This BK gel sheath offers tremendous stretch to accommodate most limb shapes and sizes. The ComforGel Sheath comes in handy when you need to add 3 Ply for a snugger fit. And lets not forget when friction and/or pressure is making your work day seem that much longer.
Benefits
Prosthetic Sheath is impregnated with medical grade mineral oil gel
Designed for below-knee amputees with only (1) Size available
Gel Sheath Length is 14 in (35.6 cm)
Gel Core Length is 9 in (22.9 cm)
Mineral oil gel keeps skin soft and smooth
3 Ply Gel thickness
Made in USA
Suggested Use
The Comfort Comforgel Gel Sheath is designed to minimize the effects of friction. The nylon covering reduces shear stress and its gel core prevents friction from creating blisters. The Comforgel gel sheath works overtime when your socket becomes loose midday, by preventing excess movement from compromising the integrity of your skin.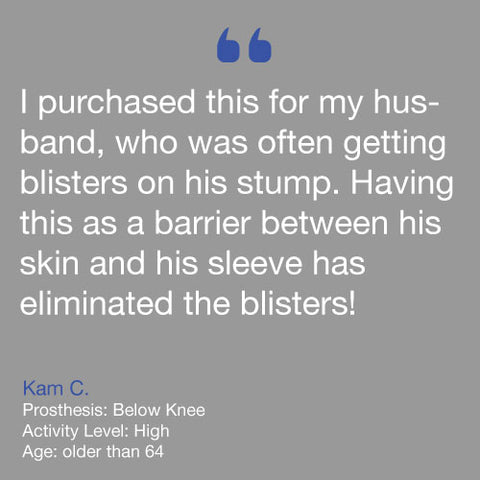 How-to Use
It's suggested that you wear this gel sheath against your skin or over a traditional nylon sheath for added protection. Using this method will allow sweat to travel away from your skin.
Have product questions? We're here to help!
Chat
Features & Details
ComforGel Materials
Cotton and Lycra and Medical Grade Mineral Oil Gel construction
Care Instructions
Wash your Comfort ComforGel Gel Sheath every day. Machine wash with all purpose detergent similar to Medi Care Wash. Rinse thoroughly and air dry, toe to top. No liquid softeners.
Precautions
Do not wear for periods longer than 12 hours. Wear a clean sock every day for proper residual limb care. Do not use an iron or any harsh chemicals on your ComforGel Prosthetic Gel Sheath.
Returns
If you're not completely satisfied with your Amputee Store purchase, you can return your eligible items within 90 days of the original ship date. Items in new condition (unopened/unworn/unwashed) can be returned for a full product refund less original shipping costs. Please read our complete return policy for further instructions.
Shipping
Comfort Comforgel typically ships within 24 hours.
Product Packaging: Polybag
Customer Reviews & Questions