Alps Prosthetic Cleanser pH-Balanced Soap-Free Cleaner, 16 oz bottle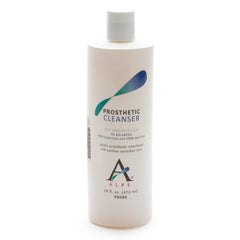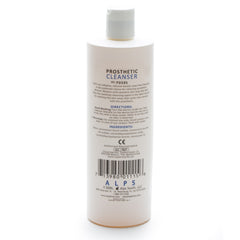 About Alps Prosthetic Cleanser
Alps Prosthetic Cleanser is a non-alkaline, PH-Balanced, Soap free cleaner
Alps cleaner is designed to remove sweat and dirt from prosthetic liners and prosthetic sleeves
Gentle Alps Prosthetic Cleanser formulated for amputees with sensitive skin
Simple yet highly effective way of caring for your residual limb
Safe for use with Gel, Urethane and Silicone prosthetic liner materials
Rinses off Alps Prosthetic Cleanser easily without removing your skin's natural oils
16 fl oz (473 ml) Push Top Bottle
About Alps Prosthetic Cleanser
Alps Prosthetic Cleanser is a non-alkaline, PH-Balanced, Soap free cleaner
Alps cleaner is designed to remove sweat and dirt from prosthetic liners and prosthetic sleeves
Gentle Alps Prosthetic Cleanser formulated for amputees with sensitive skin
Simple yet highly effective way of caring for your residual limb
Safe for use with Gel, Urethane and Silicone prosthetic liner materials
Rinses off Alps Prosthetic Cleanser easily without removing your skin's natural oils
16 fl oz (473 ml) Push Top Bottle
Alps Prosthetic Cleanser Description
Alps Prosthetic Cleanser is a non-alkaline, soap-free prosthetic cleaner formulated for amputees with sensitive skin. Imagine the end of a 8-10 hour work day and when you get home all you want to do is relax and get comfortable. Before ending your day, first things first, wash your prosthetic supplies to remove the day's sweat, oil buildup and dirt. It's really important to wash your residual limb every night after wearing your prosthesis. Alps cleaner is formulated with a non-irritating, soothing cleansing agent that is great for those with sensitive skin. After rinsing or toweling drying, your skin will feel clean and healthy.  Alps Prosthetic Cleanser is safe to use with any prosthetic sleeves or prosthetic liners.
Benefits
Benefits of good hygiene and using a prosthetic cleanser is experiencing less infections, especially for compromised skin. Properly cleaning your residual limb and prosthetic supplies each day, helps keep viruses and bacteria at bay.
Suggested Use
Alps Prosthetic Cleanser is perfect for nightly cleansing of your prosthetic supplies and can be used with or without water. Gently wash your residual limb and prosthetic supplies with the same cleaner. To wash your prosthetic socks and shrinkers consider using Medi Care Wash.
Alps Prosthetic Cleaner is recommended for use with:
Gel liners (thermoplastic) – Alps Easyliner, Extreme, EZ Flex, Full Suction, General Purpose, Liberty II, Proximal Seal Interface, and Thermoliner
Silicone liners – Alps Clearpro and Alps Clear Gen
Urethane liners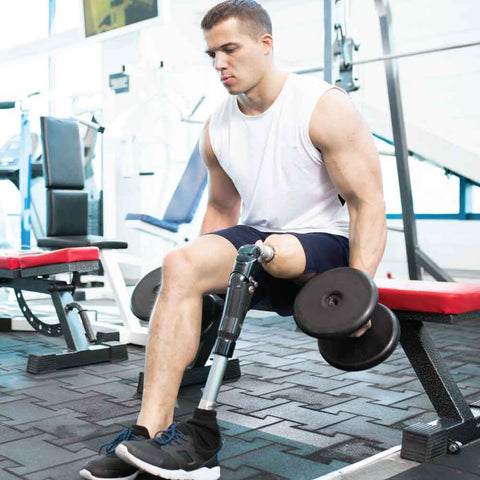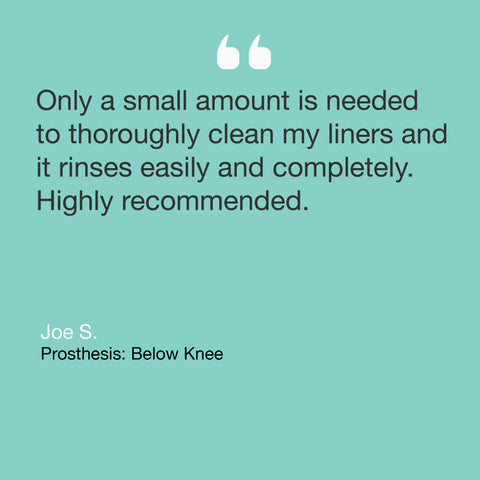 How-to Use
On the move, simply apply a generous amount of alps cleaner to your residual limb and clean gently, removing any excess with a clean dry cloth. Turn your prosthetic liner inside out and pour alps cleanser liberally inside. No need to scrub, simply dry with a clean towel. Pair with Alps Silicone Skin Lotion and experience the satisfying results of maintaining a healthy residual limb.
Have product questions? We're here to help!
Chat
Features & Details
Alps Prosthetic Cleanser Ingredients
Water, ammonium lauryl sulfate, ammonium laureth 4 sulfate, cocamidopropylamine oxide, cocamidopropylamine betine, nonoxynol-10
Care Instructions
Store your bottle of alps cleaner in a cool dry place. This product expires 12 months after opening.
Precautions
For external use only. Avoid contact with eyes. In case of eye contact, flush with water.
Part Numbers (SKUs)
| | |
| --- | --- |
| Size | SKU |
| 16oz Bottle | PD595 |
Returns
If you're not completely satisfied with your Amputee Store purchase, you can return your eligible items within 90 days of the original ship date. Items in new condition (unopened/unworn/unwashed) can be returned for a full product refund less original shipping costs. Please read our complete return policy for further instructions.
Shipping
Alps Prosthetic Cleanser typically ships within 24 hours.
Estimated Product Dimensions: 8.25 L 2.38 W 2.38 H
Estimated Product Weight: 1lb
Product Packaging: Bottle with flip top
Customer Reviews & Questions